Dentures That Look Like Your Teeth!
If you need to replace a single tooth, multiple teeth, or a full arch of missing teeth, dentures are a great solution!
Schedule a Denture Appointment to Get Started
Removable & Fixed Dentures in Fairfield, CT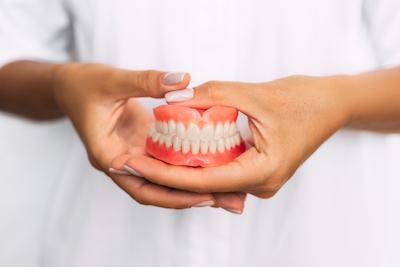 Removable dentures have long been the go-to solution for adults who need tooth replacement. At Jack Vayner, DDS Family & Cosmetic Dentistry in Fairfield, our customized dentures are comfortable, well-functioning and natural-looking replacement teeth.
Whether you are missing one tooth, many teeth, or all of your natural teeth, Dr. Vayner can create beautiful dentures that provide many benefits:
Replace one or more missing teeth
Bolster your speaking and smile confidence
Suit your unique smile for a natural appearance
Help prevent facial sagging caused by missing teeth
Protect your remaining teeth from overuse and damage
If you would like to learn more, please schedule your denture consultation with us today!
Removable Full and Partial Dentures
Removable full and partial dentures replace a single missing tooth or a full arch of missing teeth. We create natural-looking replacement teeth that complement everything about your smile and facial appearance.
The skill and expertise of a well-respected custom dental lab that uses the highest quality materials ensures that your dentures will look great and provide many years of comfortable wear.
Fixed dentures consist of a bridge supported by mini dental implants and provide a stable tooth replacement that fits comfortably and feels more like natural teeth. Implant dentures also offer benefits that support your long-term oral health. For example, fixed dentures prevent jawbone deterioration and fill out facial features to avoid an aged or sunken appearance.
Caring for Your New Dentures
Don't clean your dentures with the toothpaste you use for your natural teeth. Instead, use a soft soft-bristle toothbrush and non-abrasive denture cleaner to keep them fresh and in good condition.
To kill bacteria and keep your dentures from drying out, soak them in the cleaning solution overnight. Brush your gums twice daily, and rinse dentures with cold or warm (not hot) water in the morning before putting them in your mouth.
Tips for Eating with New Dentures
Once your dentures are in place, getting used to eating with them requires time and patience with yourself. Your gums may feel sore during this adjustment period, so we recommend initially eating soft foods that don't require a lot of chewing.
You may also find it beneficial to cut food up and only use your back teeth to chew until you have adjusted to wearing your new dentures. Once you do, there are very few limitations on the foods you can eat, and chewing with a full set of durable, functional teeth should make eating much easier.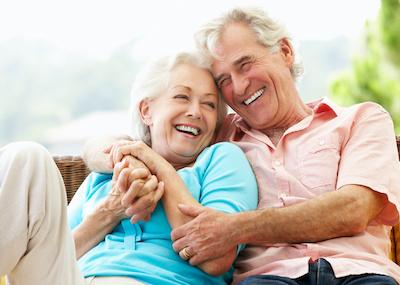 Remove Dentures Before Sleeping
Don't make a habit of sleeping with your dentures in, but it can be done if necessary. In these cases, remove and clean dentures before putting them in for the night to ensure they are bacteria-free.
Remember that dentures must remain moist to maintain their precise shape. Because your mouth tends to dry out during long periods of sleep, it is not the ideal environment for dentures. Most patients find it more comfortable to remove them and let their gums rest during the night.
Schedule a Denture Appointment with Us
Both fixed and removable dentures can restore your ability to eat, speak, and smile confidently. The perfect fit is only a few visits away!
Please contact Jack Vayner, DDS in Fairfield, CT, at (203) 336-1275 if you would like to discuss tooth replacement with removable dentures or fixed dentures. We will be happy to explain your options and how we can create comfortable, natural-looking dentures that suit your smile perfectly!
We are pleased to serve patients in Fairfield and all surrounding communities, including Bridgeport, Westport, Easton, Weston, Trumbull, and beyond.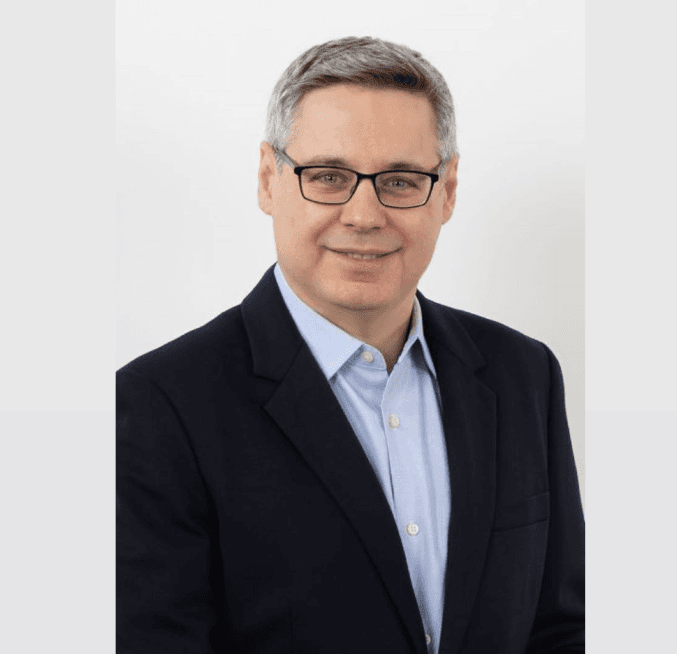 Dr. Jack Vayner welcomes you to his general, family, and cosmetic dental office! Dr. Vayner grew up in Toronto, Canada, and graduated from Northwestern University School of Dental Medicine in 1997. Following graduation, he completed a general practice residency at St. Barnabas Hospital in New York and dental implant training at Columbia University. Dr. Vayner values education and stays up to date with the latest advancements and technologies. He attained Fellowship status in both the Academy of General Dentistry and the International Congress of Oral Implantologists, which required over 1,000 hours …
Removable Dentures & Implant Dentures in Fairfield
Excellent, caring doctor.
Excellent, caring doctor. He cares a lot about the well being of his patients. I recently moved to a different city however don't mind the extra drive not a bit. Happy that I found him.
-Eri V.