At Jack Vayner, DDS Family & Cosmetic Dentistry, we believe in investing in advanced dental technology to ensure you receive the highest standard of dental care possible. Our technology streamlines your appointments, ensures your comfort, and helps us deliver outstanding long-term results.
Please take a few minutes to see what we offer and how it benefits you, then call us if you have questions or need to schedule an appointment.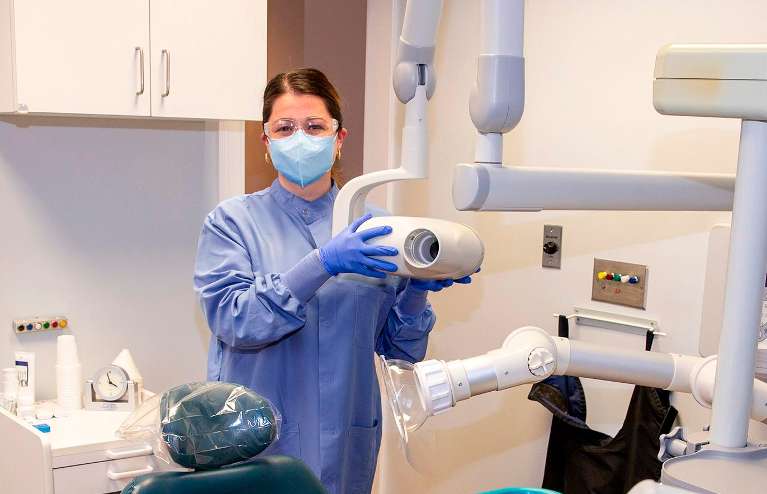 Dental x-rays provide invaluable information necessary to properly diagnose and safely treat dental issues. While exposure with dental x-rays is minimal, digital x-rays further reduce it by as much as 80 percent compared to film x-rays.
Another benefit of digital x-rays is viewing and sharing them with you moments after we take them. We can easily point out the problem area by zooming in or out or rotating the image to give you a better view.
Digital x-rays are also safer for the environment because there are no hazardous chemicals to dispose of. Because we use digital patient records, your x-rays are safely stored on our secure in-house network and are always available as needed by our team.
Learn more about where we use this technology: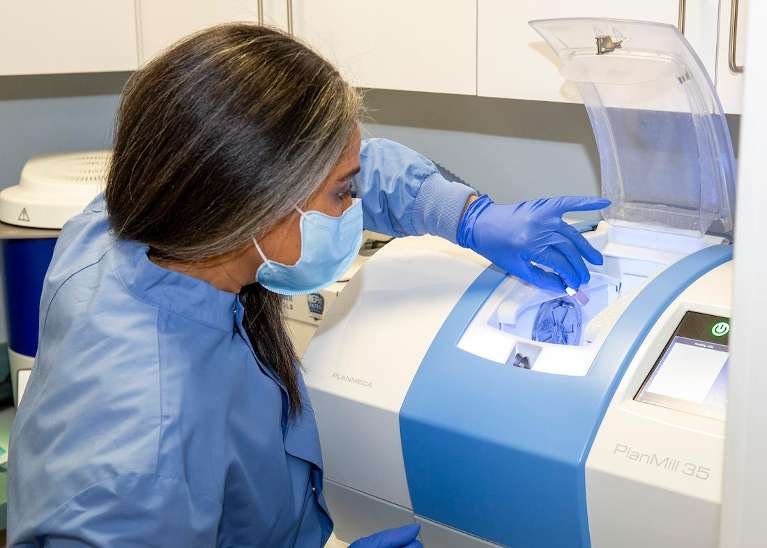 CEREC Same-Day Dental Crowns
The method for traditional crowns involves multiple appointments, messy impressions, and a 2­–3-week wait while the lab fabricates the restoration. CEREC same-day crowns require a single two-hour appointment, and you leave our office that day with your custom dental crown in place.
This is possible thanks to CAD/CAM technology that uses mess-free digital impressions to design your crown in specialized software. Your crown is then milled on-site, adjusted for fit, and cemented securely on your tooth.
CEREC crowns are every bit as durable and natural-looking as crowns made in a dental lab and can last 10–15 years with proper care. If you prefer, we also offer traditional lab-fabricated crowns using the highest quality materials.
Learn more about where we use this technology: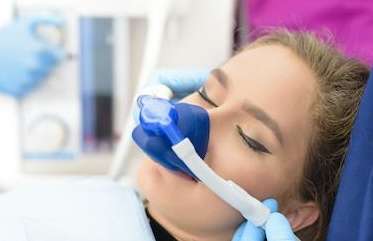 Nitrous Oxide or "Laughing Gas"
You don't have to let anxiety stand between you and a healthy smile. We are pleased to offer nitrous oxide—commonly known as laughing gas—a mild form of sedation that reduces your anxiety without producing lingering drowsy side effects.
Nitrous is a gas mixed with oxygen and delivered through a small, comfortable nose piece. As you breathe, you'll feel very calm, dreamy, and detached from the activity around you. A trained team member carefully monitors you throughout your procedure and adjusts the level of relaxation to fit your needs.
At the end of your procedure, we turn off the nitrous and have you breathe pure oxygen for several minutes as the drowsy feelings dissipate. You will feel refreshed and alert and can safely drive home from your appointment.
Learn more about where we use this technology: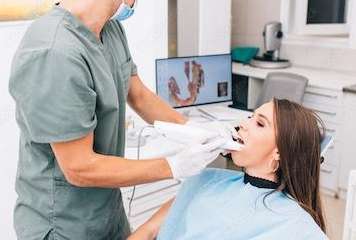 Dental impressions are essential for creating tooth restorations like crowns and bridges, but nobody likes the messy process. With digital impressions, we do away with the need for goopy paste and sitting uncomfortably while waiting for the material to set.
Instead, we move the wand-like intraoral scanner over your teeth, which produces instant 3-D digital impressions. Compared to paste, intraoral scans provide a significantly higher level of detail, allowing us to create long-lasting tooth restorations that fit perfectly.
Learn more about where we use this technology: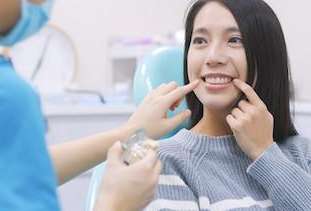 The key to preventive dentistry is finding small issues like cavities and treating them before they damage your oral health. However, our dentist can't see all cavities with a visual exam, such as those that develop between teeth or in tiny crevices like those found in molars.
Laser cavity detection is a system that helps us find and treat small areas of tooth decay before they cause discomfort. This technology consists of a small handheld laser used to scan tooth surfaces and illuminate the tiniest cavities so we can see them clearly. Treating cavities when they are still small results in less invasive and costly treatment and a healthier smile.
Learn more about where we use this technology: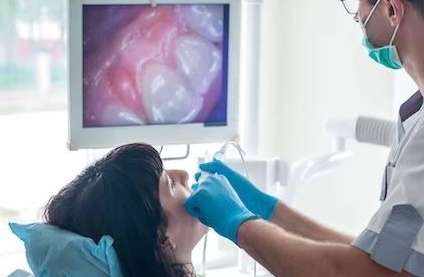 We use intraoral cameras because they show you what we see when examining your mouth. The small handheld digital camera fits comfortably inside your mouth, and as we move it, the images appear on your monitor.
You can easily see issues like cavities, cracked, worn, or broken teeth, and old failing dental work and understand why we recommend treatment. Being aware of your specific oral health needs enables you to make more confident and informed treatment decisions.
We store all your intraoral images securely in your digital patient record to access them easily as needed.
Learn more about where we use this technology: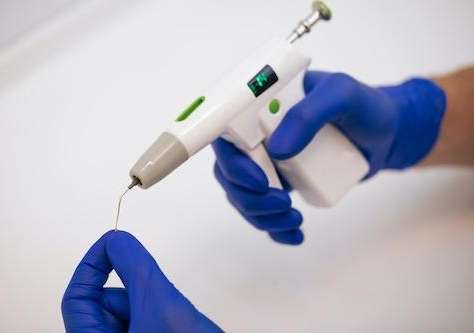 Root canal treatment is necessary to save an infected or abscessed tooth from extraction. The traditional method for removing infected tooth pulp involves a series of manual files, which is effective but time-consuming. This approach can also produce uncomfortable sensations for the patient.
Rotary endodontic technology is an electrically-powered instrument with a flexible tip that reaches deep into curved root canals. This method is efficient and comfortable and helps improve long-term success rates.
Learn more about where we use this technology: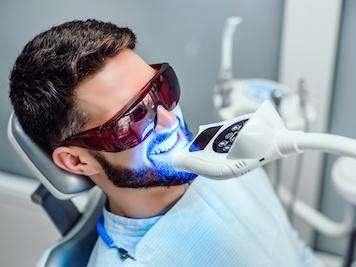 Using Zoom! laser whitening, we can brighten your teeth by several shades during just one appointment. This safe in-office treatment uses dental lasers to activate a specially formulated whitening gel.
We first protect gum tissue with a liquid dam to ensure the gel touches only the tooth surfaces and not your gums. We apply the gel to your teeth and change it 2–3 times every 15 minutes while the laser helps produce stunning whitening results.
As part of your in-office treatment, we provide custom-made whitening trays fabricated from impressions of your teeth so you can maintain the results at home.
Learn more about where we use this technology: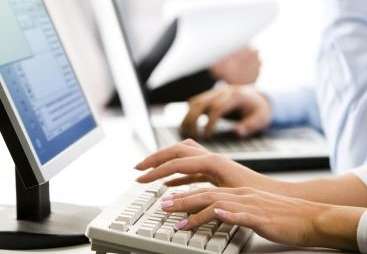 Digital records help us streamline your appointments by enabling us to work most efficiently. We store your complete patient history on our secure in-house network, including x-rays, intraoral scans, and treatment plans. Your information is instantly available to our dental team, and we can easily share it as needed with specialists or your insurance company.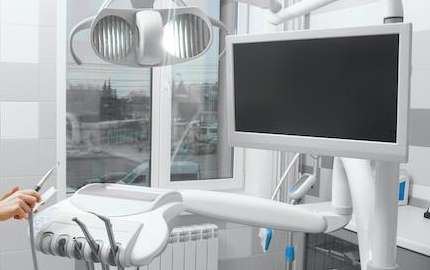 With TVs in all of our treatment rooms, you can sit back and watch your favorite show or news program while we provide top-notch dental care!
Have Questions? Get in Touch