Protect Your Family's Smiles
Fluoride and dental sealants in Fairfield, CT, help protect your family's smiles against tooth decay.
Can Fluoride & Sealants Benefit Your Family?
Fluoride & Dental Sealants in Fairfield, CT
Dr. Jack Vayner is an experienced dentist in Fairfield who focuses on prevention as the best way to maintain a healthy smile. Easy steps include ensuring your family has dental exams and teeth cleanings every six months and fluoride applications and sealants as needed.
About Fluoride Treatments
Fluoride has been known for its beneficial impact on dental health for decades. While a small amount of fluoride exists in most drinking water and some foods, supplemental treatments are the quickest and most direct way to prevent tooth decay.
Fluoride treatments for you and your children offer the following benefits:
Minimize your risk for cavities
Slow the progression of existing tooth decay
Avoid the need for complex dental work
Help prevent gum disease
Positively impact your tooth health for life!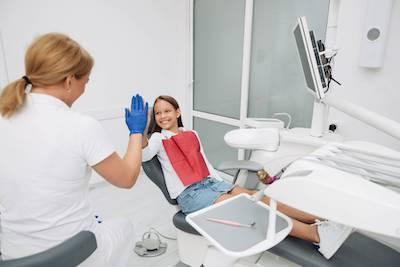 We recommend this treatment for children and adults at higher risk for decay. Fluoride is also extremely beneficial to re-mineralize teeth for those whose diet doesn't support good oral health.
Fluoride Applications Are Simple and Pain-Free
We apply fluoride with a foam, gel, or varnish that uses a custom-fitted tray to ensure full contact with all your teeth. After treatment, we advise you not to rinse, eat or drink for at least 30 minutes so your teeth can absorb the treatment properly.
Fluoride application is a quick, simple, and painless treatment that can be completed in a single visit to our Fairfield dental office.
Dental Sealants Help Prevent Cavities
Interested in having dental sealants placed on your teeth? The small grooves on the outer chewing surfaces of our molars are breeding grounds for bacteria. They also harbor food particles that can lead to tooth decay.
Fortunately, dental sealants from Jack Vayner, DDS in Fairfield, CT, protect your teeth and prevent cavities by smoothing tooth surfaces. We commonly recommend dental sealants for children and certain adults.
Seal molars quickly and painlessly
Help prevent cavities
Reduce the need for expensive dental restorations now and in the future
Help maintain your oral health for years
The Process for Getting Dental Sealants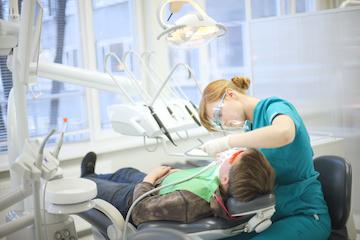 A sealant is a very thin plastic coating that smooths the tooth's surface and prevents cavities that affect your perfect smile. After we lean and dry the tooth's surface, we apply a special gel to strengthen the bond between the surface of the tooth and the sealant. We then paint the sealant liquid on the tooth and quickly harden it using a special dental curing light.
How to Care for Dental Sealants
Maintaining regular dental checkups, cleanings, and consistent brushing and flossing helps preserve and protect dental sealants and your oral health.
It's important to know that while sealants can last up to 10 years, they are not completely effective during their entire lifespan. For this reason, we commonly recommend having them reapplied every 2–4 years. Our team will check sealants coverage during routine checkups to ensure your teeth are protected and advise if they should be repaired or reapplied.
Interested in Fluoride Applications and Dental Sealants?
Fluoride and dental sealants are part of preventive dentistry because they stop problems before they start. If you want to learn more about how we can protect your family's smiles, call Jack Vayner, DDS Family & Cosmetic Dentistry in Fairfield, CT, for an appointment.
Jack Vayner, DDS is pleased to serve Fairfield and all surrounding communities, including Bridgeport, Westport, Easton, Weston, Trumbull, and beyond.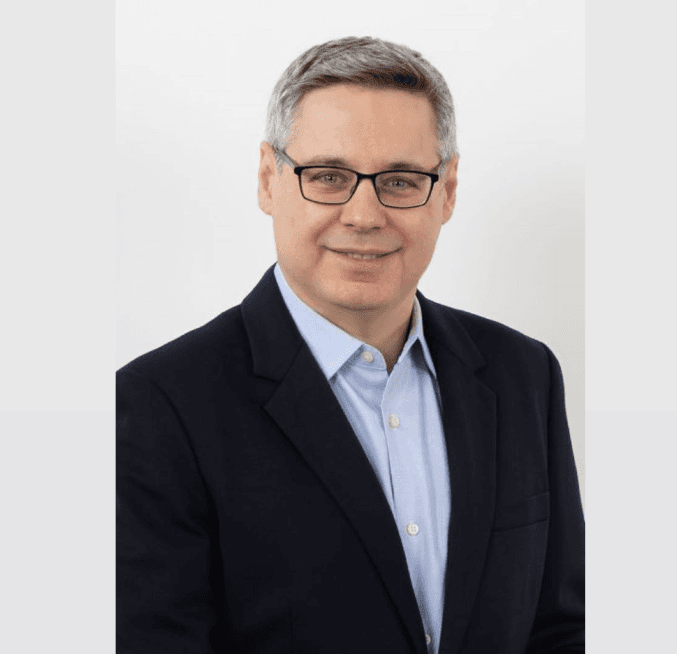 Dr. Jack Vayner welcomes you to his general, family, and cosmetic dental office! Dr. Vayner grew up in Toronto, Canada, and graduated from Northwestern University School of Dental Medicine in 1997. Following graduation, he completed a general practice residency at St. Barnabas Hospital in New York and dental implant training at Columbia University. Dr. Vayner values education and stays up to date with the latest advancements and technologies. He attained Fellowship status in both the Academy of General Dentistry and the International Congress of Oral Implantologists, which required over 1,000 hours …
Fluoride & Dental Sealants for Healthy Smiles
Excellent, caring doctor.
Excellent, caring doctor. He cares a lot about the well being of his patients. I recently moved to a different city however don't mind the extra drive not a bit. Happy that I found him.
-Eri V.