TMJ and Bruxism Pain Relief
Do you have a teeth-grinding habit? Does your jaw joint feel sore or painful? We offer solutions for TMJ pain and bruxism!
Say Goodbye to Teeth Grinding and TMJ Pain
Bruxism and TMJ problems affect millions, and Dr. Jack Vayner offers treatment at our Fairfield, CT, dental office to relieve your pain and get your life back.
Do you wake up frequently with headaches? Have you noticed that your teeth are chipped or have fractures? Do you feel tenderness when biting or chewing food? Did you know these symptoms could be related to bruxism or TMJ problems?
Bruxism is the term used to describe teeth grinding and clenching. Many people who suffer from its symptoms aren't aware they're doing it because it commonly occurs during sleep.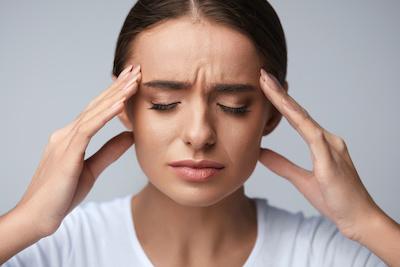 Bruxism's Long-Term Affects
You may not realize you're clenching or grinding your teeth, but the habit still takes a significant toll on your teeth and mouth. Bruxism places so much force on your teeth that it commonly leads to damage like excessive dental wear and chipped, cracked, or broken teeth.
Teeth that are damaged and don't function as they should also contribute to pain or soreness in your TMJ (jaw joint). Other common symptoms of TMJ problems are headaches, migraines, and neck and shoulder pain that affect your comfort and general oral health.
If you're experiencing any of these symptoms, we recommend contacting our TMJ dentist in Fairfield to discuss options to stop your teeth-grinding habit.
Custom Night Guards Provide Relief
Because teeth grinding and clenching commonly occurs during sleep, wearing a custom night guard is the ideal solution for many people. A night guard is similar to a sports mouthguard that fits over your upper teeth.
When worn during sleep, the night guard prevents your upper and lower teeth from coming into direct contact. It protects your teeth against the damaging effects of grinding and clenching and gives your jaw joint time to rest and recover.
Custom Mouthguards and Night Guards
We offer custom sports mouthguards and night guards at our Fairfield dental office. You can't predict when your face or mouth will become injured during contact sports, and we strongly recommend a customized sports mouthguard for anyone in your family who participate in sports activities.
Both types of guards are made using digital impressions of your teeth that fit your smile's unique shape and contours. A perfect fit provides greater protection and makes you more likely to wear the guard as recommended.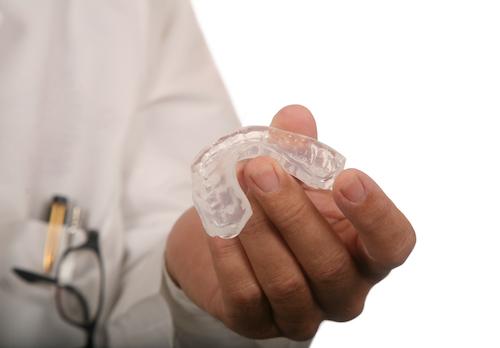 A professional, custom-made sports mouthguard protects against many common dental injuries, including:
Broken teeth
Chipped teeth
Fractured teeth
Knocked-out teeth
Lip injuries from teeth
Inner cheek injuries from teeth
Gum injuries
Jaw injuries
These protective appliances minimize sports injuries and the effects of bruxism and can also reduce your need for costly dental treatments.
Protect Your Family's Smiles
Whether your family's smiles need protection during sports or you want relief from TMJ pain and the effects of bruxism, we can help you! Please call our Fairfield, CT, dental office to schedule a convenient appointment.
Jack Vayner, DDS Family & Cosmetic Dentistry is pleased to serve Fairfield and all surrounding communities, including Bridgeport, Westport, Easton, Weston, Trumbull, and beyond.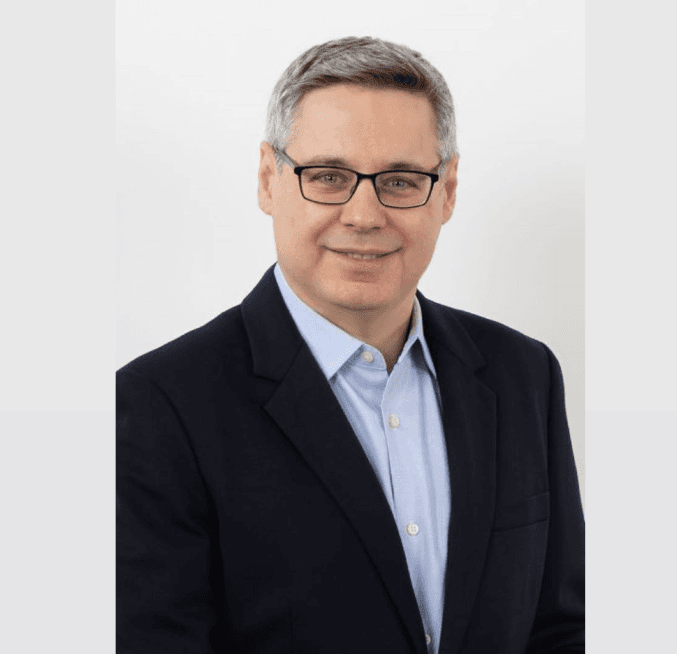 Dr. Jack Vayner welcomes you to his general, family, and cosmetic dental office! Dr. Vayner grew up in Toronto, Canada, and graduated from Northwestern University School of Dental Medicine in 1997. Following graduation, he completed a general practice residency at St. Barnabas Hospital in New York and dental implant training at Columbia University. Dr. Vayner values education and stays up to date with the latest advancements and technologies. He attained Fellowship status in both the Academy of General Dentistry and the International Congress of Oral Implantologists, which required over 1,000 hours …
We Offer Custom Mouthguards and Night Guards
Excellent, caring doctor.
Excellent, caring doctor. He cares a lot about the well being of his patients. I recently moved to a different city however don't mind the extra drive not a bit. Happy that I found him.
-Eri V.