A root canal is a procedure needed to treat an infected or inflamed tooth and save it from extraction.
Do You Need Emergency Root Canal Treatment?
A tooth consists of the hard outer layer called enamel and a softer layer beneath called dentin. The inside of a tooth is a hollow chamber that consists of soft tissue and nerves known as dental pulp.
When tooth pulp becomes inflamed or infected, it is commonly very painful. Our dentist in Fairfield, CT, must perform root canal treatment promptly to relieve your toothache and save the infected tooth from extraction.
Causes of Root Canal Infection
Root canal therapy, also known as endodontic treatment, eliminates infection in a tooth's pulp. Some reasons why a root infection can develop include:
A deep cavity
An injury to the tooth
A crack or chip in the tooth
Repeated dental procedures on the tooth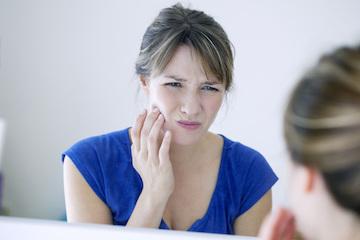 Symptoms of Root Canal Infection
An infected tooth requires prompt treatment, so it's important to recognize the symptoms and call us right away if you suspect you need a root canal.
Excruciating toothache
Gum swelling and tenderness
Tooth discoloration
Pain when biting down or touching the tooth
Lingering tooth sensitivity to hot or cold temperatures
A "pimple" or abscess on the gums
A bad taste in the mouth
Pain-Free Root Canal Treatment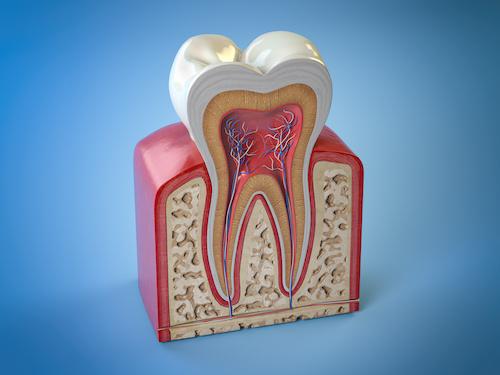 Many patients think that root canal treatment is painful, but it is not. The truth is the pain of the infection is much worse than anything you experience during the procedure.
That's because our first step is to numb the tooth with a strong local anesthetic. Since you can't feel anything when you're numb, the anesthetic relieves your toothache and ensures a pain-free, stress-free procedure.
We also offer nitrous oxide (laughing gas) to help you feel calm, comfortable, and relaxed. As an added benefit, nitrous leaves your system quickly after we stop administering it so that you won't experience any drowsy side effects.
Once the area is numb, we isolate the infected tooth from the rest of the teeth with a dental dam. Next, Dr. Vayner carefully accesses the tooth's pulp chamber. To remove the infected pulp, he uses advanced technology that makes the procedure comfortable and efficient.
He then disinfects the tooth and fills the hollowed-out chamber with gutta-percha, a material that helps prevent reinfection. The final step is placing a temporary filling on the tooth to protect it while it heals.
In about two weeks, you'll return to our Fairfield dental office, and Dr. Vayner will let you know if he thinks a final filling is the best option to restore the tooth to function or if a dental crown is more appropriate for your needs.
Schedule Your Root Canal Treatment
Are you in severe pain due to a damaged or infected tooth? Contact Jack Vayner, DDS Family & Cosmetic Dentistry today to schedule an appointment to take x-rays and determine if you require root canal treatment.
Our friendly dental practice welcomes new patients, and we look forward to meeting you. We are pleased to serve Fairfield, CT, and all surrounding communities, including Bridgeport, Westport, Easton, Weston, Trumbull, and beyond.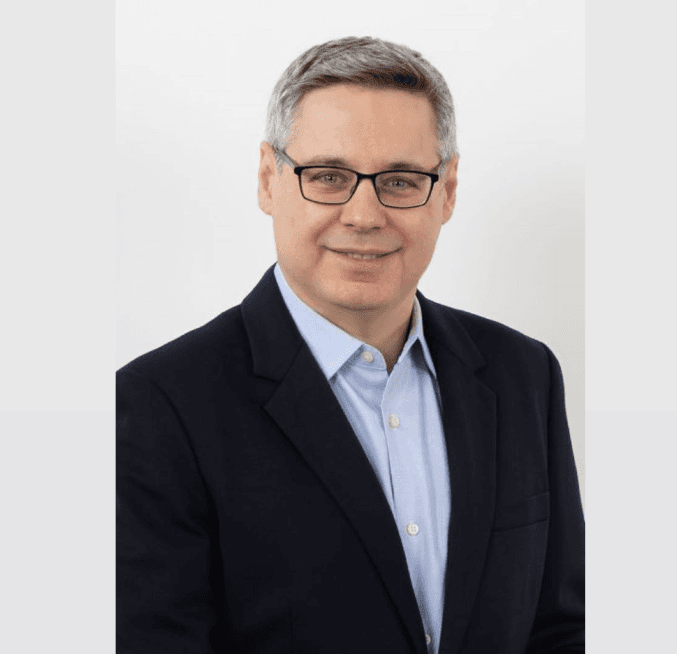 Dr. Jack Vayner welcomes you to his general, family, and cosmetic dental office! Dr. Vayner grew up in Toronto, Canada, and graduated from Northwestern University School of Dental Medicine in 1997. Following graduation, he completed a general practice residency at St. Barnabas Hospital in New York and dental implant training at Columbia University. Dr. Vayner values education and stays up to date with the latest advancements and technologies. He attained Fellowship status in both the Academy of General Dentistry and the International Congress of Oral Implantologists, which required over 1,000 hours …
Stress-Free, Pain-Free Root Canal Treatment
Excellent, caring doctor.
Excellent, caring doctor. He cares a lot about the well being of his patients. I recently moved to a different city however don't mind the extra drive not a bit. Happy that I found him.
-Eri V.